Charles Howard Santa Mural
Santa's Closeup
Dasher and Donner
Dasher and Prancer
Enlarging the Barge Canal
Excavating the Erie Canal
Bluebird Sunrise
The Messenger
Expansion of the Erie Canal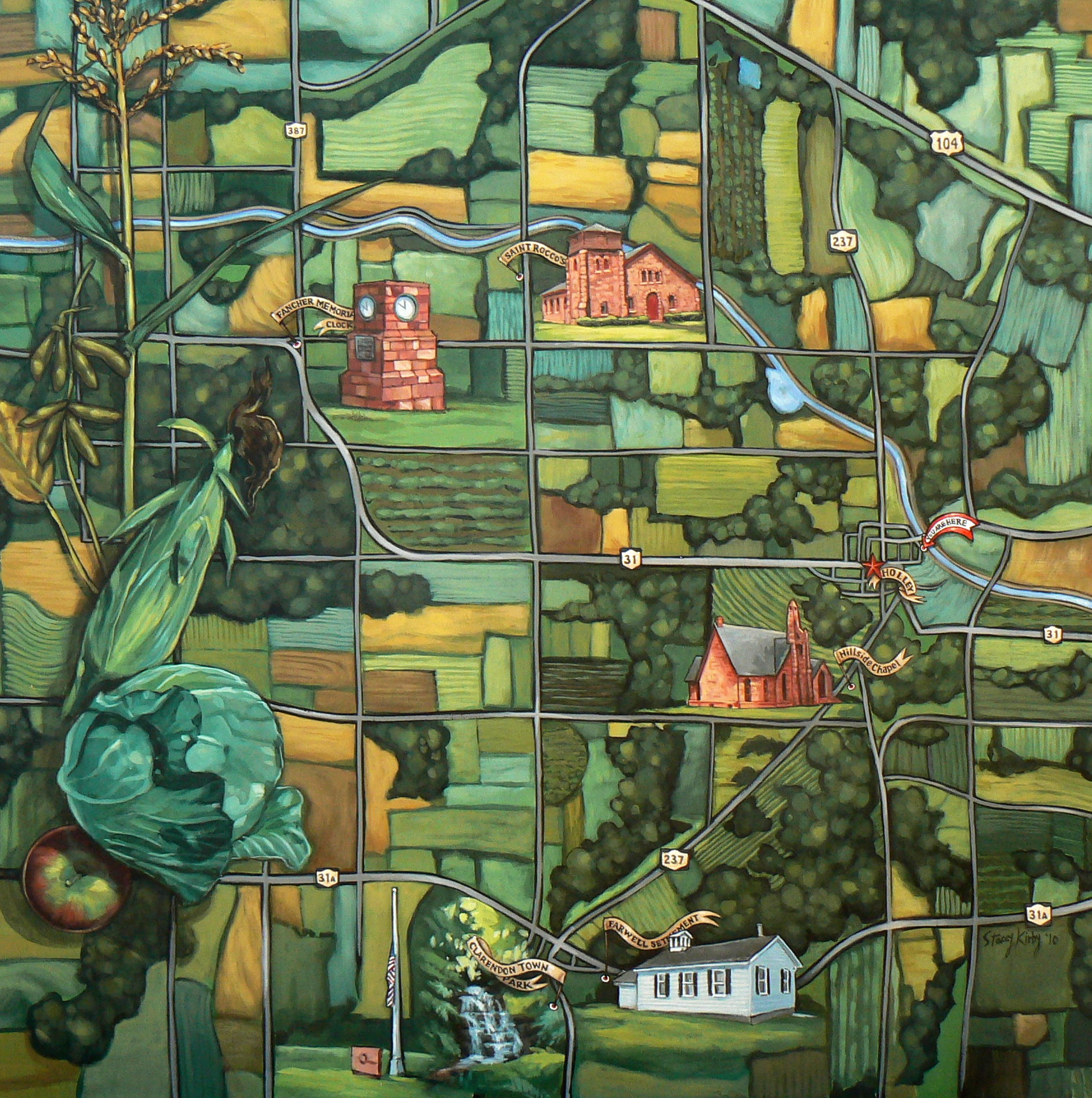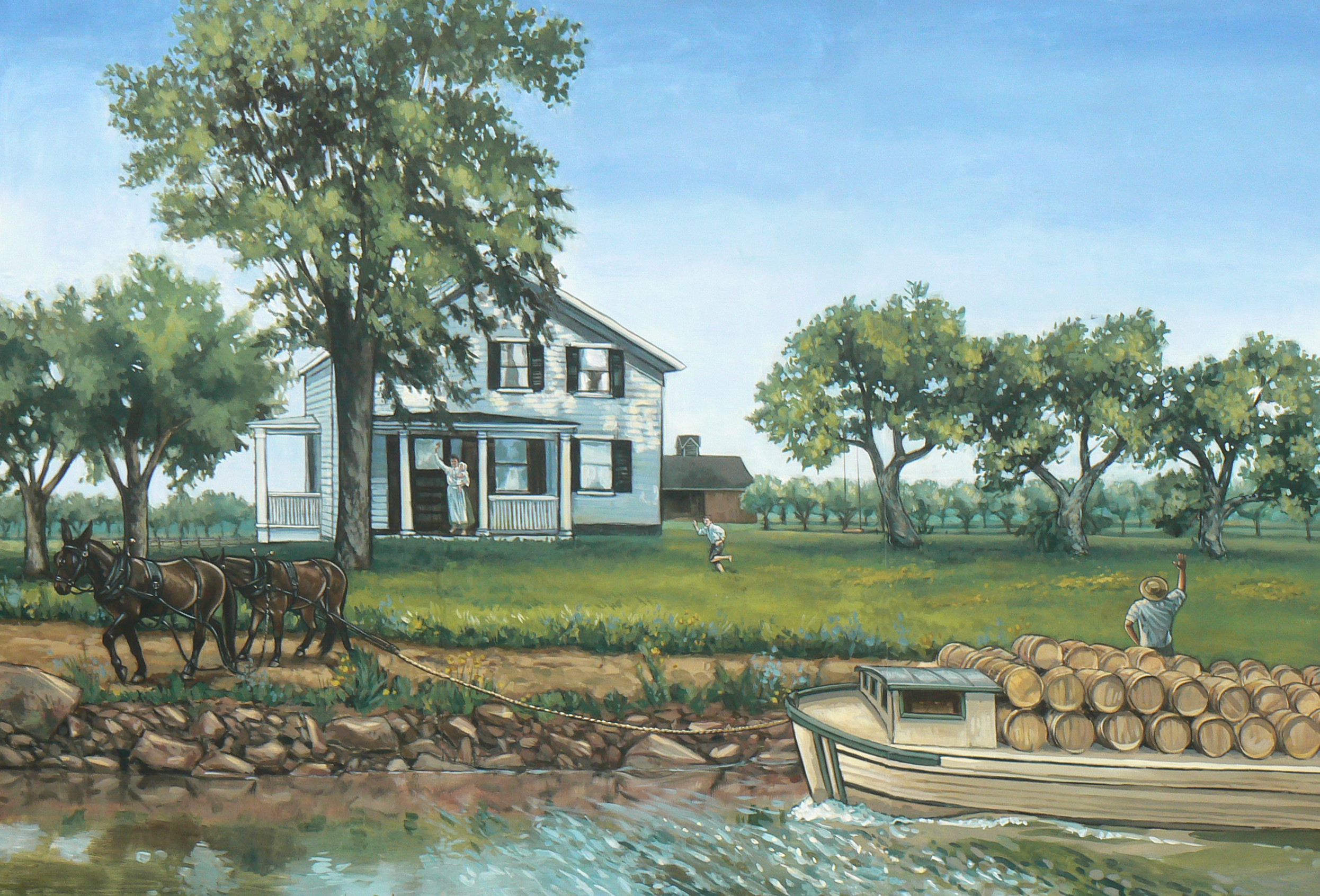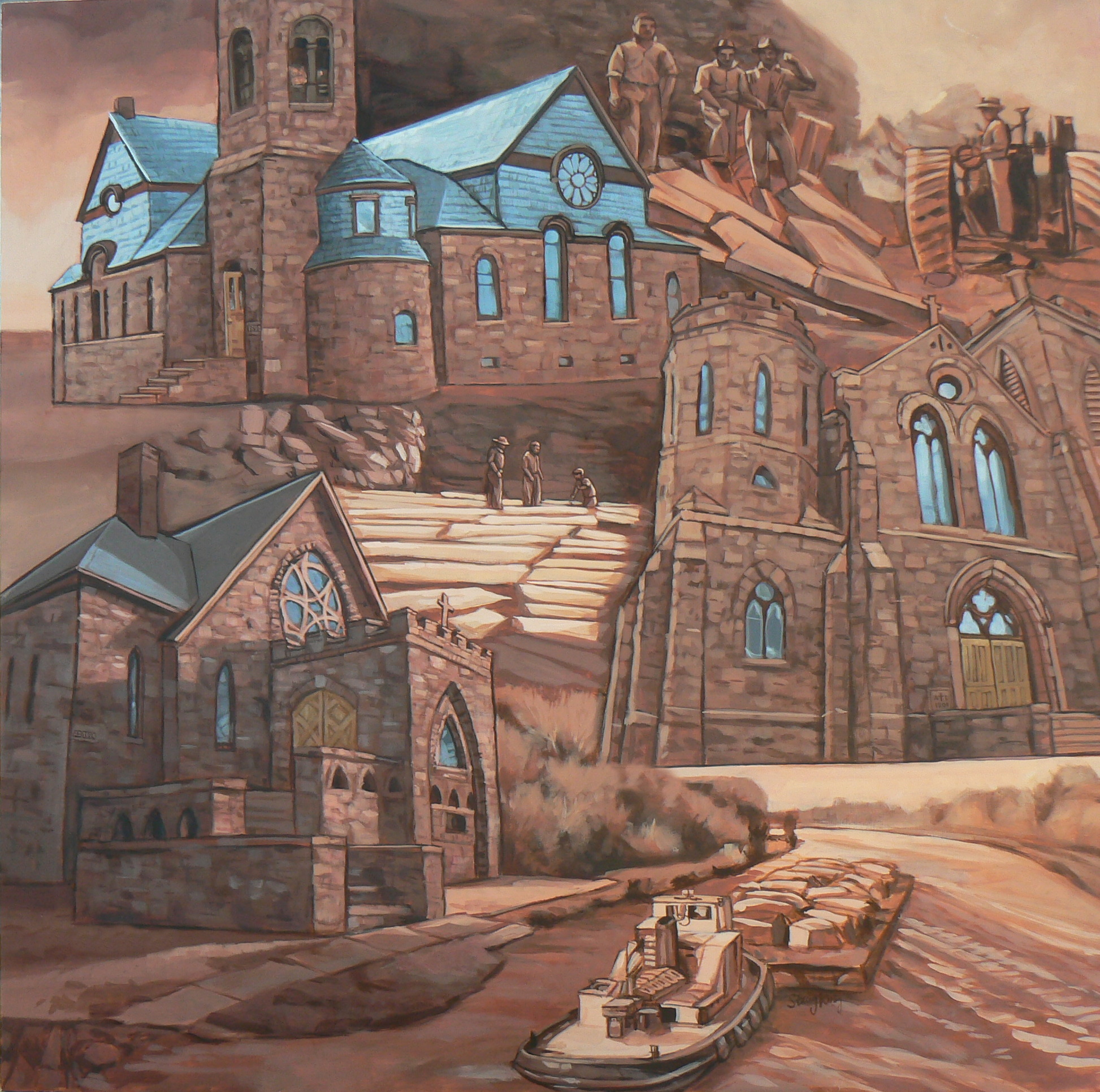 Charles Howard Santa Mural
This 8'x24' mural commemorates the life and work of Albion native, Charles W. Howard.
Santa's Closeup
Charles Howard is credited with creating the persona and image of Santa that we all know and love today.
Dasher and Donner
Santa and his eight reindeer fly over historic landmarks of downtown Albion, NY.
Dasher and Prancer
It was quite an experience, painting so many details of my home town. I was thrilled to create this painting for Albion. Who wouldn't love painting Santa and his reindeer!?
Enlarging the Barge Canal
During this period, animal power and steam power were used side by side as the canal was enlarged to accommodate new technology.
Excavating the Erie Canal
Bluebird Sunrise
The Messenger
Expansion of the Erie Canal
This painting illustrates a moment in history as New York State transitioned from animal power to steam power, as the Barge Canal was expanded to accommodate larger barges and steam powered tug boats.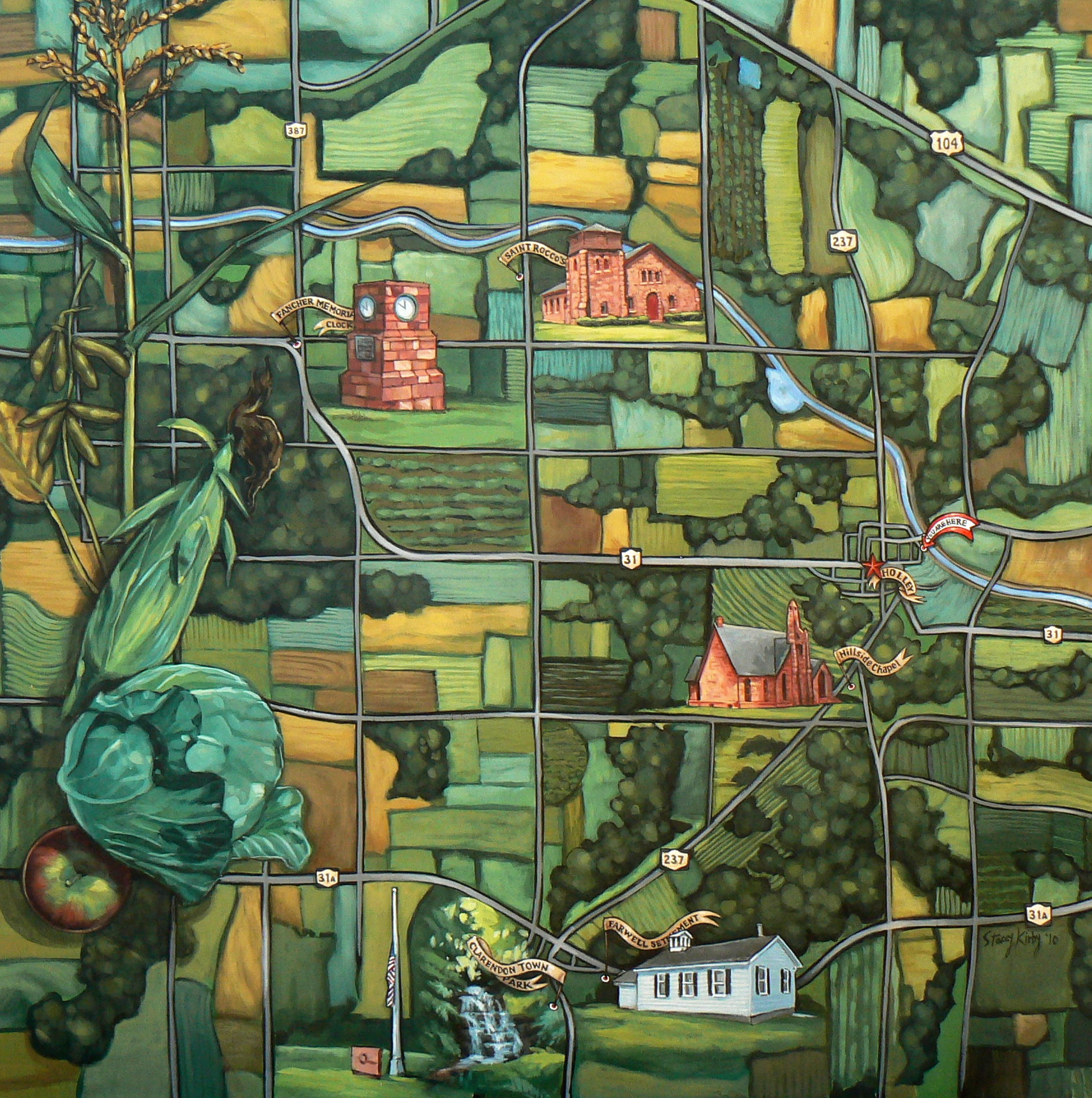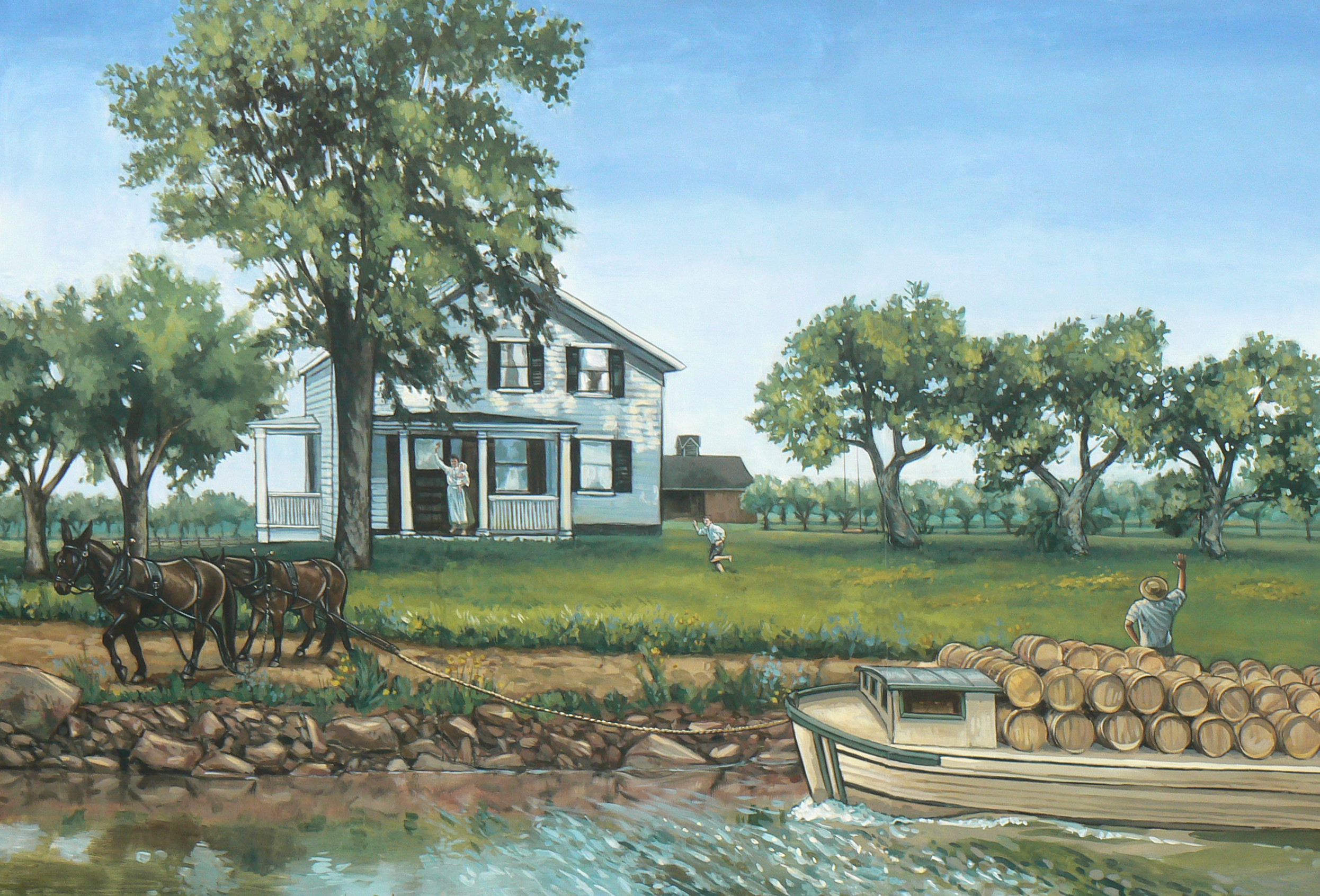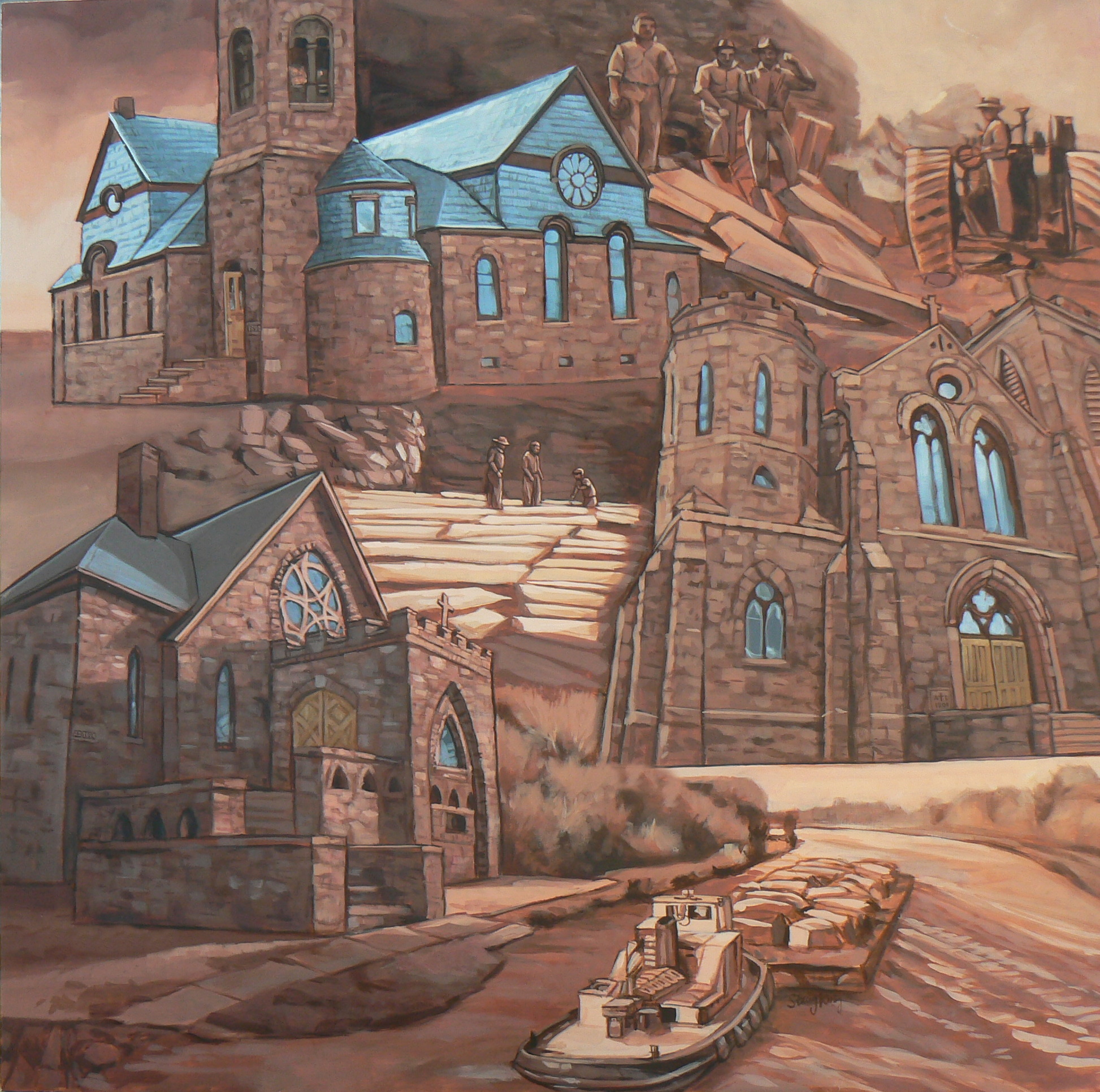 1
2
3
4
5
6
7
8
9
10
11
12
13
14
15
16
17
18
19
·
·
·
·
·
·
·
·
·
·
·
·
·
·
·
·
·
·
·